Hyder, the 150-year-old design consultancy that built London's Tower Bridge, is to hire 500 engineers, mostly from the UK, as it gears up for work in the Middle East ahead of the 2022 football World Cup in Qatar.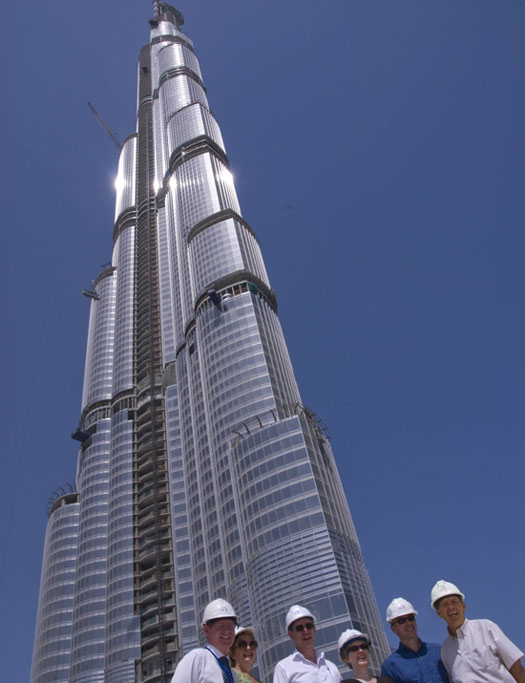 With the British construction market struggling, building and engineering design consultancies are increasingly shifting their focus to the Middle East, even as they are forced to cut jobs in Britain amid the economic downturn.
Hyder, which employs 4,000 staff worldwide, is hoping to mop up some of the engineering talent that has been shed by other companies, drawing staff from the UK, Germany and Ireland, to work in Qatar and Saudi Arabia, which are experiencing a construction boom, said Graham Reid, UK regional managing director.
The FTSE 250 company, which is building the Whitechapel station for Crossrail in London and built the world's tallest building, the Burj Khalifa, has already scored its largest project win in the Middle East: an £80m contract to design roads and drainage in the north of Doha, Qatar's capital.
Other projects up for grabs in the desert kingdom include a new Doha Port, the new Doha International Airport, new water and sewage treatment works, and a £22bn rail network, most of which must be up and running by the time Qatar hosts the Fifa World Cup in 2022. Many of the contracts are expected to be announced this autumn.
Doha is planning to invest up to $149bn on infrastructure and a further $126bn on housing ahead of the 2022 World Cup. Other British companies including Balfour Beatty, Mace and Atkins are also joining the competition to win Middle Eastern contracts.
According to a study by Oxford Economics and Global Construction Perspectives, the Qatari construction market is expected to grow by an average of 12.5 per cent a year over the next decade, compared with growth in European countries averaging just 1.7 per cent to 2020.
Hyder's hiring spree comes against a background of fears that there may be a growing engineering skills shortage in the UK. According to Semta, the UK's sector skills council for science, engineering and manufacturing technologies, over the next four years Britain will need to train 96,300 new engineers and scientists merely to replace those who retire.
Nelson Ogunshakin, chief executive for the Association for Consultancy and Engineering, urged the government to invest in education and training to develop the skills that industry needs.
"It is very good for the UK engineers to be in demand abroad as this in effect contributing to our GDP in the short term, however, this may be counterproductive in the future due to the potential loss of talented skills required to revitalise our critical national infrastructure assets," he said.