Football fans can continue to watch key football matches on free-to-air TV after the European Court of Justice (ECJ) ruled against a complaint from Uefa and Fifa.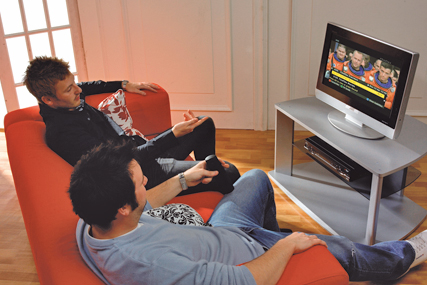 TV viewing: Fifa and Uefa lose court bid
The two football bodies challenged current rules that state, in the UK, the World Cup and European Championships are broadcast on free-to-air channels.
The two tournaments are currently deemed "protected" events of national sporting importance, and must remain on free-to-air channels, such as the BBC.
The two bodies argued that under the current rules they can not sell TV rights at the best price.
If the bodies had overturned the rules, matches featuring England, Scotland, Wales or Northern Ireland would still be broadcast on a free channel. But Fifa and Uefa would also have been able to sell the broadcasting rights to other matches in the tournament to the highest bidder.
The sales of the TV broadcasting rights for the World Cup and European Championships makes up a major source of income for the two football bodies.
Uefa argued that the current rules impinged on its property rights.
The ECJ supported its ruling by stating that the current rules ensured "wide public access to television broadcasts of events of major importance for society."
But the court ruled against the two bodies, stating that any EU member state has the power to prohibit the broadcasting of the competitions on pay-TV.
The ECJ also ruled against Fifa in a similar action against Belgium.
The ECJ, in its ruling, said: "The Court holds that the Commissions did not err in finding that the UK's categorisation of all World Cup and Euro matches and Belgium's categorisation of all World Cup matches as 'events of major importance' for their societies are compatible with European Union law. Consequently, Fifa's and Uefa's action are dismissed."